Locksmith Lower Edmonton N9
Door Unlock 
Lock Change / Replacement
Emergency Locksmith Service 
24/7 Service 365 Days a Year
20 – 30 Minutes Arrival
Comprehensive Service 
Locksmith Lower Edmonton N9
ITCC Locksmith Services In Lower Edmonton
Have you misplaced your keys or your lock simply wont open? Not at problem; Your Local ITCC Locksmith In Lower Edmonton is nearby to unlock any type of door fitted with any type of lock. We use both traditional and modern techniques to bypass locks. We always strive to use non destructive entry and only use it as a last resort. 
Lock Replacement / Installation
Are you in need of a reliable locksmith in Lower Edmonton who can change your locks or Install a new lock onto a fresh door? Our locksmiths will arrive fully equipped with a lock for every situation catering for all budgets. From standard security to high security locks, you can be assured we can meet any requirement.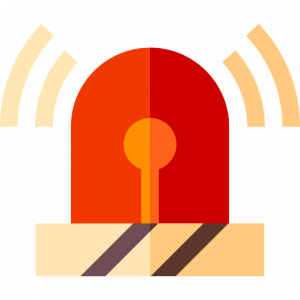 ITCC operates day and night, our 24/7 Emergency Locksmith service is available to residents and the businesses of Lower Edmonton and the surrounding areas. Our technicians and locksmiths live local and operate around the clock so whenever you need a professional and affordable locksmith we can usually reach you within 30 minutes. 
UPVC Door & Window Repair
If your UPVC door or windows are having problems with either shutting or locking, there is no need to worry. Our team of locksmiths have the know how and the right tools to find and repair the issue and if necessary sourcing and replacing the gearbox or the entire UPVC locking mechanism. 
All of our locksmiths carry a comprehensive range of locks including mortice locks, sash locks and latches for wooden doors, Euro cylinders for UPVC and metal doors, star locks, garage locks and many others. All of these locks come in varying levels of security, this includes high security locks and locks which meet British Standard 3621.
If you have been a victim of a burglary or vandalism, our locksmith in Lower Edmonton can arrive quickly at your property day or night to make your home or business secure by replacing broken locks, or lock mechanism, installing temporary security enhancements and even boarding up any broken windows. 
Locksmiths Lower Edmonton
My name is Mike and I'm ITCC's locksmith in N9. I know Lower Edmonton well, and I'm able to visit your premises at short notice to unlock your doors, supply and fit new locks for you. I can also upgrade your security for insurance purposes or deal with the aftermath of a burglary. As I'm the local locksmith in Lower Edmonton, I can drive over to you in around twenty – thirty minutes, and can complete most jobs in one visit. I hope you'll give me a call, so that I can be of service to you soon if you need locksmith Lower Edmonton. 
ITCC Locksmiths in Edmonton are both trained and equipped to tackle any lock or security problem you face. 
We have worked with the Metropolitan Police & NHS and only supply locks from the most trusted and reputable companies such as Yale,  Era, Union, Avocet and Banham to name just a few. Our locksmiths are not just limited to residential locksmiths services, we also cater for local businesses and offer a fully comprehensive commercial locksmith service. 
Areas Our Locksmiths in Lower Edmonton Also Covers 
Security Advice From Our Lower Edmonton Locksmith
• If you are going away, check that you have a range of timer switches on your lamps. They'll give the impression that someone's at home. Take my advice as your locksmith Edmonton: I also think that it's a good idea to ask whoever is watering your plants to occasionally draw the curtains. Finally don't forget to cancel the milk and papers.
• Do you have traditional French windows? Are you sure that your locks conform to the latest insurance standards? You may want to ask me, as your locksmith Lower Edmonton, to install top and bottom bolts on French doors or add sash jammers to UPVC doors. I can do this in just one visit.
• As your locksmith in Lower Edmonton, I recommend that you visibly and permanently mark your valuable possessions. This helps you and the police identify them if they are stolen. It can also make it difficult for the thief to dispose of the property.
For more useful information please checkout our Blog Section. 
We Cover Lower Edmonton & Surrounding Areas
Call ITCC Locksmith In Angel If You :
Lost Your Keys 

Key Snapped In The Lock 

Locked Yourself Out / In

Window Jammed

Sticky Locks 

Require Eviction & Bailiff Services 

Need A Lock Replacement 

New Lock Installed

Enhance Your Properties Security 

Wooden Door Lock Problems 

Access control 

Boarding Up Windows 

Door Adjustments 
UPVC / Composite Door Problems 

Window Handle Problems  

Digital Locks 

Screw In Locks 

Euro Cylinders 

UPVC Locking Mechanism
Restricted Locks 
Pad Locks 
Mortice Locks 
UPVC Gear Boxes 
Anti Snap Locks 
British Standard Locks 
Master Keying 
All of our locksmiths are fully qualified, trained & equipped to fix any security problem relating to your residential property. We can carry out simple jobs such as changing locks or more complex jobs such as a personalised security upgrade. 
Our team are experts when it comes to securing and enhancing the security of commercial premises.  From simple mechanical and digital keypad locks to more complex access control, intercom, alarm systems, electronic gates and railings, we can do it all. 
Find a locksmith near me, ITCC locksmiths have a team of locksmiths and technicians located all over Grater London and the surrounding counties.
Emergency Locksmith Angel Service
One of our locksmiths are never too far away. We can usually reach most properties in under 30 minutes of the initial call. If your not in a rush just give us a call and book an appointment for a time of your choosing. 
Emergencies Reached In Under 30 Minutes
Identifying a high security lock is simple, if you know what you are looking for.
Locks which are designated medium to high security should feature the British standard kite mark, this confirms the lock meets British Standard 3621, which is a level of theft resistance, established by the British Standards Institute.
Some locks such as Euro cylinders and Rim Cylinders feature a star rating system.
No stars means the lock is of standard security

1 star means the lock is of medium security

3 stars means the lock is high security
You should find this located on the faceplate of the lock which on Euro cylinders is just under where you would insert the key. While on a sash or mortice lock the faceplate is located within the door itself.